Stop the aliens who have invaded Earth. Travel to zone zero and destroy the alien stronghold to defeat them. Under your control are five Vortons and the Lasertron. Take them with you along the highway that leads into zone zero, where the Lasertron will complete its mission and save the world.
Scenario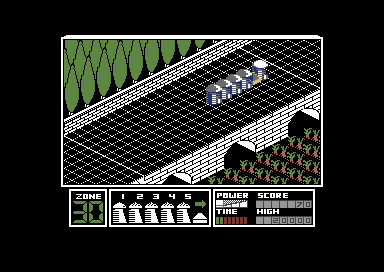 Are YOU prepared for Super-slick 3D animation. Multi-screen interaction. Fast action playability with mega blasting power?
You are? Then be prepared for a totally new direction from Vortex.
'Highway Encounter'. Once you're on it… there's no turning back.
THE ALIENS have invaded earth. There's only one road left to travel, before they reach their final goal - total world domination. Your mission, to halt their advance. And ultimately destroy their alien stronghold, 'Zone Zero'. Under your control are five Vortons. And the 'Lasertron' - the world's most advanced weapon system, which must be taken to Zone Zero to complete your mission. Fail. And face the deadly consequences as the future of earth rests in your hands. So prepare yourself for battle… Prepare yourself for the Highway Encounter.
---
Playing the Game
Press TL on THEC64 Joystick to start the game from the game menu.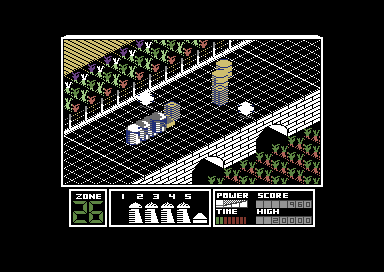 | Joystick Move | Action |
| --- | --- |
| UP/forward | Accelerate current Vorton |
| DOWN/back | Decelerate current Vorton |
| LEFT/RIGHT | Turn current Vorton left/right |
Hint: Use FIRE to destroy aliens and move obstacles!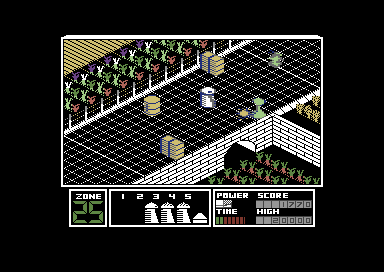 ---
Credits
PROGRAMMER: Pedigree
MUSICIAN: Fred Gray